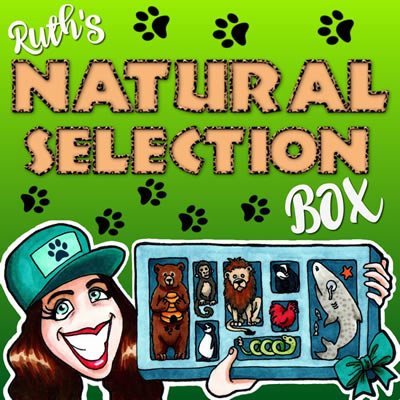 Vanessa Ifediora and Michael Fry #CrypticCryptids
In this week Ruth's Natural Selection Box we ask: Why did the Nessy cross the road? Do Humany-Watery-People object to being called Mermaids? Is Navan built adjacent to a Big Foot colony? How did syphilis jump the species barrier? And Are Puma's Fenian's?
To not really answer any of these questions we have Photographer and Humany-Watery-People Advocate, Vanessa Ifediora and Joe.ie trouble maker/Neanderthal Spokesperson, Michael Fry.
And you thought Brexit was chaotic.
Buy Vanessa's photos at vanessaifediora.com and harass @BigDirtyFry at https://www.youtube.com/channel/UCW6sLbjZBlnjHOlvJxvatUw
Please support our podcasts at: patreon.com/tortoiseshack
Artwork by @Ciaraioch
Intro by Tomás O Máthúna
<< Back To Ruth's Natural Selection Box
Podcast (ruthspodcast): Play in new window | Download (Duration: 51:53 — 47.9MB) | Embed
Subscribe: Android | Email | Google Podcasts | RSS