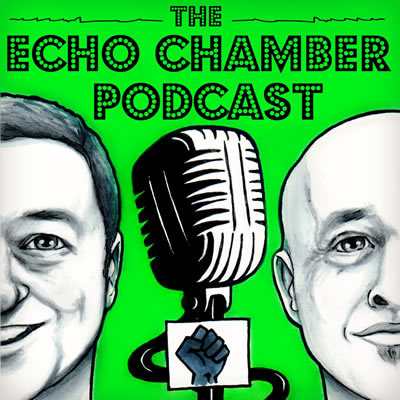 A young man wakes in bed beside his girlfriend, and then his hand shakes. This is the inspiration for the new film, The New Music, by our guest in The Tortoise Shack, writer, producer and director, Chiara Viale. Joining Chiara is board member of the Parkinson's Association and self-proclaimed Parkinson's survivor and thriver, Gary Boyle.
Chiara talks about her process from that image, to meeting people with Parkinson's and how the experience of making this film has changed her outlook so much.
Gary, in his uplifting way, brings us through his own story, from receiving his diagnosis at only 44 years of age, to how he lives with the disease and remains more active than nearly everyone you know! This is an important film about an important topic and we are very grateful to Chiara for her work and to Gary for sharing his story with us.
More information on Parkinson's is available: HERE
To support The Tortoise Shack click: HERE & for tickets to #RebootLive click: HERE
Podcast (echochamber): Play in new window | Download (Duration: 33:55 — 15.5MB) | Embed
Subscribe: Apple Podcasts | Android | Email | Google Podcasts | RSS | More