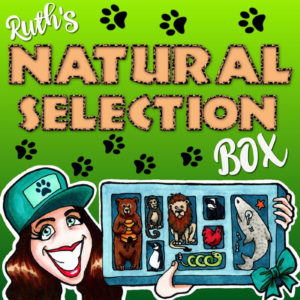 Paolo Viscardi & Dr. Ana Panigassi #Vaginas
In an extra special episode of Natural Selection Box, Ruth, Paolo Viscardi and Dr. Ana Panigassi tackle the most festive of topics: vaginas. What even IS a vagina and why do samba dancers have the best ones? Did dinosaurs have vaginas? And why did Ruth give up on a successful career in dinosaur erotica? Gather your loved ones, sit by the fire and pour yourself a brandy, then find the answers to all these questions and more on this Christmas edition of Ruth's Natural Selection Box.
You can wish Ruth a happy birthday @RuthieFizz – Artwork by @Ciaraioch – Ana's videos are @ here and find out more about the National Museum's current Jurassic Skies exhibit at here"
Please support these podcasts by going to https://www.patreon.com/tortoiseshack, we really do need your help keep this pod on the road!
<< Back To Ruth's Natural Selection Box
Podcast (ruthspodcast): Play in new window | Download (Duration: 53:33 — 45.8MB) | Embed
Subscribe: Android | Email | Google Podcasts | RSS