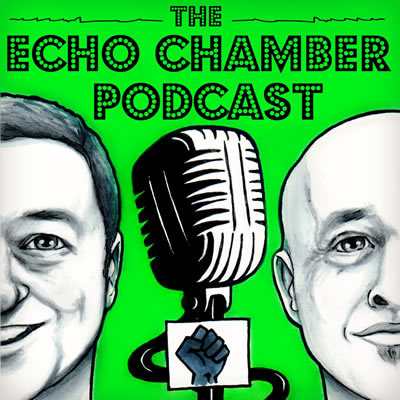 Today we are joined by Peace Commissioner and Experience Legal Executive, Roman Shortall, who spoke to #Liveline earlier in the week highlighting how he and his family were targeted at Dublin airport by SIU officers from An Garda Siochana and the Department of Social Protection.
Roman's account has unearthed a scandal that is forcing the new government in to all sorts of twists and turns and which now encompasses ICCL, the DPC, FLAC and the opposition. The Oireachtas is the only body with the power to create legislation and yet it appears that the Department has taken it upon itself to firstly, overrule existing legislation, and secondly, create its own legislation. This looks set to end up in a High Noon showdown.
Music written by Alan Maguire, performed by David O'Doherty, no really.
Help us keep producing these podcasts by joining us at patreon.com/tortoiseshack
<< Back To The Echo Chamber Podcast
Podcast (echochamber): Play in new window | Download (Duration: 35:06 — 20.1MB) | Embed
Subscribe: Apple Podcasts | Google Podcasts | Email | RSS | More