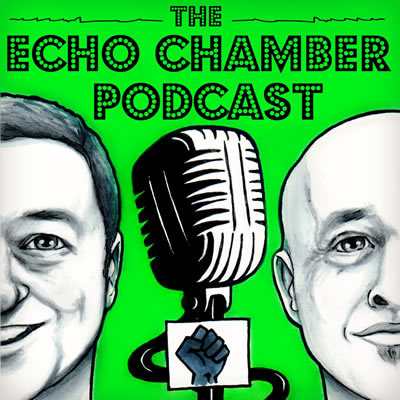 Maria Farrell #HappyLeftyBookClub
The future isn't yet written and our guest in The Tortoise Shack, writer, consultant and renowned future Utopian planner, Maria Farrell, thinks it doesn't have to be the stuff of dystopian novels.
She joins us to discuss the pros and cons of a word where every piece of data relating to you is valuable to corporate giants. But believes that it's not all pessimistic and the future, like she tries to do in her writing, is still ours to shape. Maria argues convincingly that we don't need just one Utopian vision of what the future can be, we need many.
To help us on the way she proposes a #HappyLeftyBookClub and we'd love our listeners to get involved online and via patreon with their suggestions. Tell us your essential reading to help us all envisage a better tomorrow.
Join The Tortoise Shack for regular updates and exclusive access at https://www.patreon.com/tortoiseshack
Podcast (echochamber): Play in new window | Download (Duration: 49:33 — 49.7MB) | Embed
Subscribe: Apple Podcasts | Android | Email | Google Podcasts | RSS | More