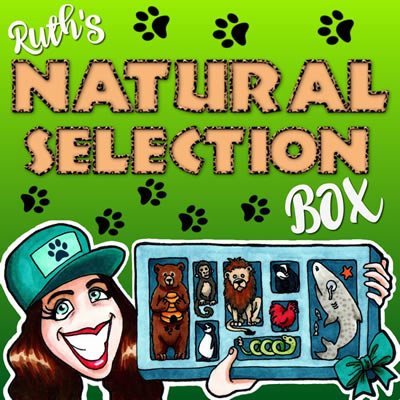 Ruth's Natural Selection Box is a positive podcast smorgasbord of wildlife facts and environmental truths, with plenty of utterly believable bear-faced lies thrown in for good measure. In each episode, Ruth is joined by a selection of fellow chancers, codologists, and even occasionally some genuinely genuine experts, as they attempt to tackle the burning biological issues of the day: are we right to be suspicious of dolphins? What is the feline position on Brexit? How many shoes should an octopus wear, if an octopus could wear shoes?! Join us, on this wonderful and completely wild safari through science and mayhem! @RuthieFizz
Ruth is joined by Linda Hayden and Ilaina Khairulzaman to discuss the porpoise of life.
Enjoying our podcasts and want to hear more? Just visit our Archive Page where you'll find links to many more hours of top quality content.