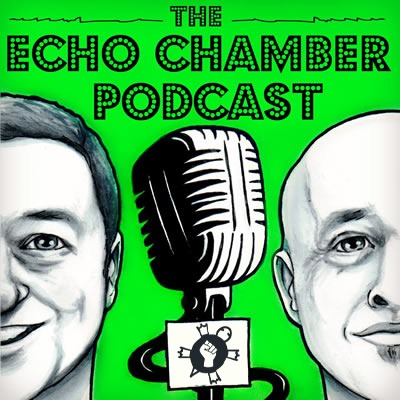 Please join us at patreon.com/tortoiseshack
Stockholm-based journalist, Philip O'Connor has spent years warning people about the rise of ugly nationalism and the far right and he rejoins us on the tortoise shack to discuss what the events in Sandwith Street, Inch, Santry and elsewhere tell us about obvious machinations of the far right playbook and how we're repeating the mistakes of others.
We look at the role of politics, media and a minority in civil society in sowing the seeds that allowed these dangerous movements to take root. Do check out Philip's podcast at:https://podcasts.apple.com/ie/podcast/our-man-in-stockholm/id1422798900 his recent chat with Aofie Gallagher is excellent.
The Echo Chamber with Luke Ming Flanagan is out now here:https://www.patreon.com/posts/patron-exclusive-83195455
Podcast (echochamber): Play in new window | Download (Duration: 49:55 — 38.7MB) | Embed
Subscribe: Apple Podcasts | Google Podcasts | Spotify | Email | RSS | More