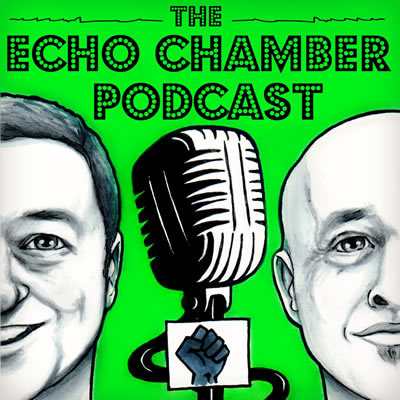 The Echo Chamber Podcast, hosted by Tony Groves and Martin McMahon, brings you the voices you need to hear from the Venn Diagram of News, Politics and Culture. Always serious, yet always entertaining, we explore the issues of the day, the problems facing us in society and talk real solutions in a way you won't hear anywhere else. Often irreverent, each episode aims to bring a unique perspective, break through the PR fog and set the record straight. This is Ireland as it is and Ireland as it can be. So join the fastest growing independent News and Politics podcast. You won't be sorry you did. Enjoy!
The Government's decision to "fight" the Data Protection Commissioners ruling that the Public Services Card is illegal could have severe consequence for our privacy, pockets and international reputation.
Joining us in The Tortoise Shack from the Irish Council of Civil Liberties is Executive Director, Liam Herrick and Lawyer and digital rights expert, Elizabeth Farries.
We discuss the PSC debacle, the likely outcomes and the critical work ICCL do in advocating for human rights without any State funding.