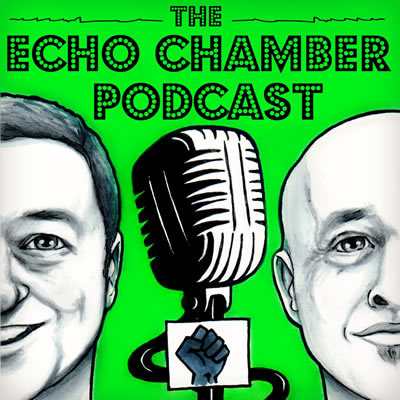 The Echo Chamber Podcast, hosted by Tony Groves and Martin McMahon, brings you the voices you need to hear from the Venn Diagram of News, Politics and Culture. Always serious, yet always entertaining, we explore the issues of the day, the problems facing us in society and talk real solutions in a way you won't hear anywhere else. Often irreverent, each episode aims to bring a unique perspective, break through the PR fog and set the record straight. This is Ireland as it is and Ireland as it can be. So join the fastest growing independent News and Politics podcast. You won't be sorry you did. Enjoy!
We are joined in The Tortoise Shack by Communications Officer with Mandate Trade Union, Mr. David Gibney. We discuss the origins of organised labour, the deportation of trade union activists and how the exiles built the trade union movement in Australia.
We also discuss the legacy of the Partnership for Prosperity and Fairness and the decline of union membership which reflects almost exactly the decline in middle class wealth. There is much to digest in this pod, not least of which is the average 30% pay gap between unionised and un-unionised workers.
Disturbing the Peace host, Rachel O'Neill is standing in for the ever absent Tony Groves.