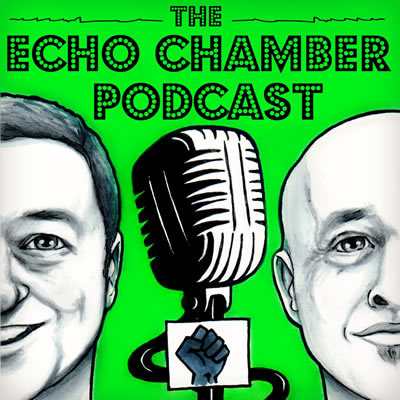 The Echo Chamber Podcast, hosted by Tony Groves and Martin McMahon, brings you the voices you need to hear from the Venn Diagram of News, Politics and Culture. Always serious, yet always entertaining, we explore the issues of the day, the problems facing us in society and talk real solutions in a way you won't hear anywhere else. Often irreverent, each episode aims to bring a unique perspective, break through the PR fog and set the record straight. This is Ireland as it is and Ireland as it can be. So join the fastest growing independent News and Politics podcast. You won't be sorry you did. Enjoy!
While we were all losing our minds over the General Election, our guest in The Tortoise Shack, CEO of Vizlegal, Co-founder of Right to Know and former innovation director with Storyful, Gavin Sheridan, was busy fighting the good fight to make sure that we can have access to information about how our country is run. Gavin walks through his journey from scanning pages political expenses up to taking cases to the Supreme Court and on into the EU.
This is a terrific conversation with a man, who along side a handful of others, we all owe a debt of gratitude to.