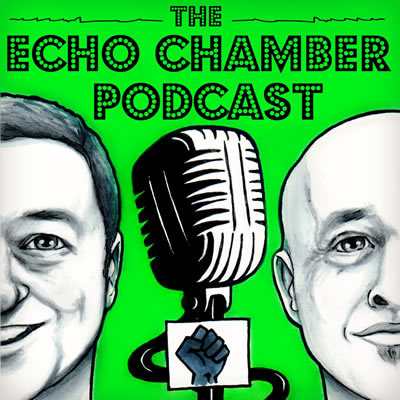 The Echo Chamber Podcast, hosted by Tony Groves and Martin McMahon, brings you the voices you need to hear from the Venn Diagram of News, Politics and Culture. Always serious, yet always entertaining, we explore the issues of the day, the problems facing us in society and talk real solutions in a way you won't hear anywhere else. Often irreverent, each episode aims to bring a unique perspective, break through the PR fog and set the record straight. This is Ireland as it is and Ireland as it can be. So join the fastest growing independent News and Politics podcast. You won't be sorry you did. Enjoy!
The Turkish operation/invasion this week is the latest betrayal in a long history of betrayals of the Kurdish people. It's no wonder that they have a saying – "We have no fiends but the mountains".
We are delighted to be rejoined in the tortoise shack by former British Army soldier, former fighter with the YPG against ISIS and International Relations student, Joshua Molloy.
We are very grateful to Josh for his insights. This is well worth a listen.