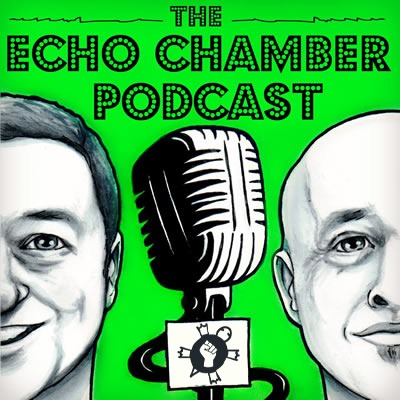 Please join us at patreon.com/tortoiseshack
It was a pleasure to be rejoined in the tortoise shack by academic, author and activist, Naomi Klein for what is a deep-dive into the worlds she discusses in her new book, Doppelganger. We talk about the doppleganger phenomenon in the era of people building personal brands, the wellbeing to far right pipeline, following the white rabbit, liberalism versus leftism, the nonsense that is horseshoe theory and the need for soft borders (in ideology and in community) in order to counter the far right and move towards a rights-based society.
Doppleganger by Naomi Klein is published by Allen Lane and is available in shops and online from 12th November and we have 2 signed copies of the book to give away. To enter simply share and recommend this podcast on your social media feed (twitter or instagram) and tag @TortoiseShack.
The Aoife Moore and Emmet Kirwan podcast is out now here:https://www.patreon.com/posts/patron-exclusive-90027745
Podcast (echochamber): Play in new window | Download (Duration: 46:40 — 47.5MB) | Embed
Subscribe: Apple Podcasts | Google Podcasts | Spotify | Email | RSS | More