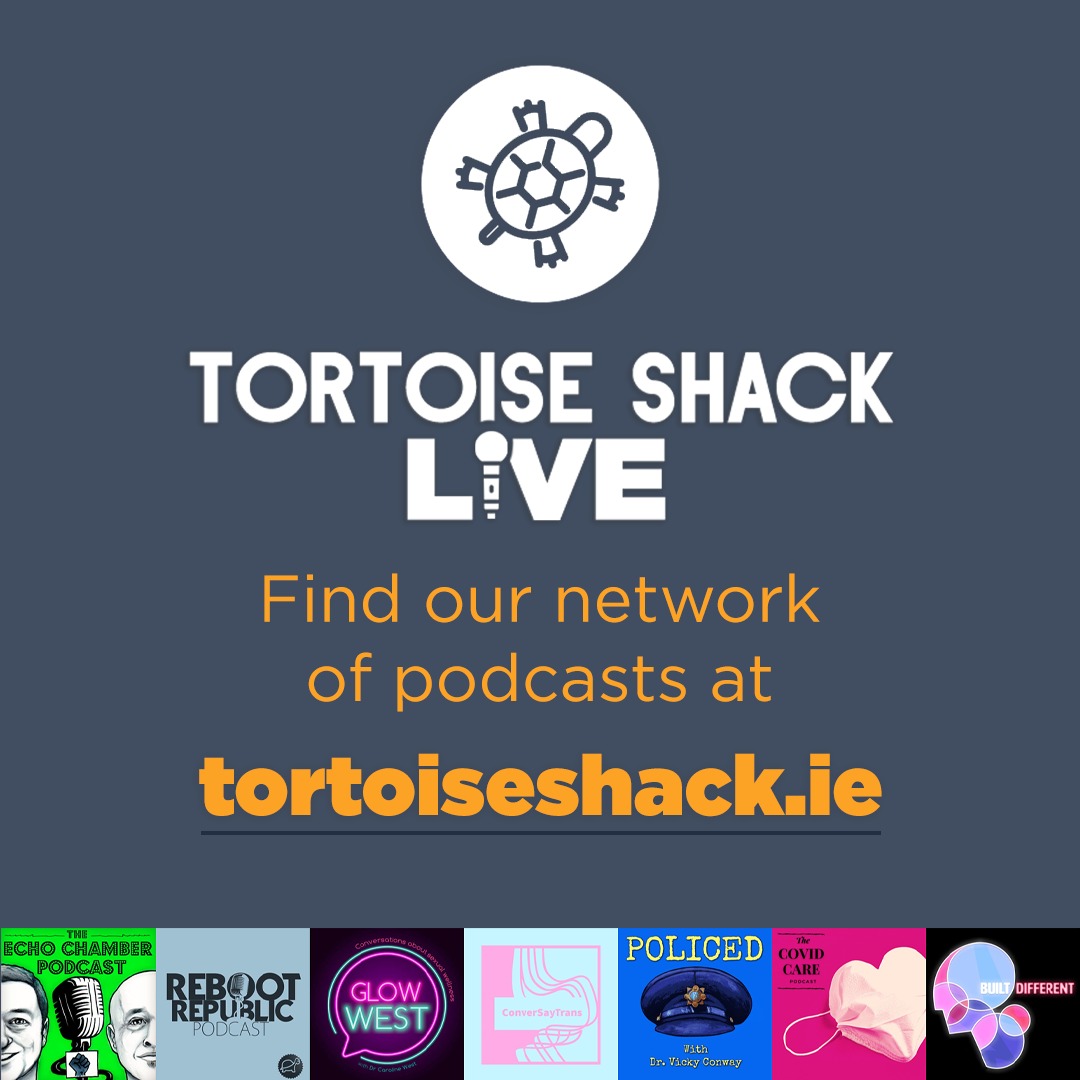 In this very special tortoise shack podcast Dr Caroline West of Glow West joins Martin and Tony to talk the year to come, the resolutions and revolutions they want to see and the things that they want to see left in 2021.
You'll also hear from Green Party Cllrs (Dublin & Belfast) Hazel Chu and Brian Smyth, former UN Special Rapporteur for Housing, Leilani Farha, full-time teacher and part-time Reboot host, Jana Lyons, Solicitor and hero Simon McGarr, Tallaght Person of the Decade Senator Lynn Ruane, Ana Liffey CEO Tony Duffin, Amnesty's Colm O'Gorman, Our Man in Stockholm Philip O'Connor, Business Post Journalist Killian Woods, the wonderful as always Ber Grogan, friend of the pod Marika Bourke, our very own 'Newcomer of the Year' Lefty Loyalist, Sam McIlwaine, Threshold's Anne Marie Reilly, Sunday Special Stalwart Oisin Murphy-Lawless, Solidarity PBP TD Paul Murphy, Mr Irish History Podcast Fin Dwyer, Madrid based Professor Joe Haslam, the Irish Examiners Mick Clifford and a fella called Blindboy.
All sung out by Mick Finnegan.
Join us for 2022 at patreon.com/tortoiseshack
Podcast: Play in new window | Download (Duration: 1:01:37 — 71.5MB) | Embed
Subscribe: Apple Podcasts | Google Podcasts | Spotify | Email | RSS
Podcast (echochamber): Play in new window | Download (Duration: 1:01:37 — 71.5MB) | Embed
Subscribe: Apple Podcasts | Google Podcasts | Spotify | Email | RSS | More
Podcast (glow-west): Play in new window | Download (Duration: 1:01:37 — 71.5MB) | Embed
Subscribe: Apple Podcasts | Google Podcasts | Email | RSS | More
Podcast (policed): Play in new window | Download (Duration: 1:01:37 — 71.5MB) | Embed
Subscribe: Apple Podcasts | Google Podcasts | Email | RSS | More