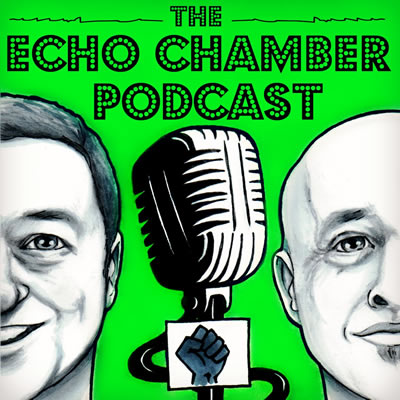 Some of you may have seen a report by the Dublin Regional Homelessness Executive that looked into the provision of food on our streets by charity services. The findings rankled with many. We were delighted to be joined by founder and chairperson of one of these organisations, The Muslim Sisters of Éire, Lorraine O'Connor.
Lorraine tells us about the very high standards of food prep and delivery they adhere to, the frustration of feeling they are seen as a problem only because it is politically embarrassing and why she continues to do the work that the State have failed to do. If you can, why not go to msoe.ie and support their Bag for Life campaign.
Limited Tickets for Nov 10th HERE
This was a member only podcast but it's out now for all.
Please join us for more at patreon.com/tortoiseshack
<< Back To The Echo Chamber Podcast
Podcast: Play in new window | Download (Duration: 23:53 — 24.5MB) | Embed
Subscribe: Apple Podcasts | Google Podcasts | Spotify | Stitcher | Email | RSS
Podcast (echochamber): Play in new window | Download (Duration: 23:53 — 24.5MB) | Embed
Subscribe: Apple Podcasts | Google Podcasts | Spotify | Email | RSS | More