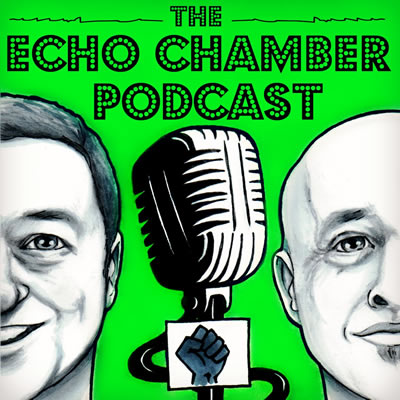 Listeners will recall in November that Nadim Hussain joined us from his hospital bed after nine days on hunger strike to stop his deportation. One month on an emotional Nadim rejoined us to tell us what his situation is now.
Nadim, sitting in his security guard uniform in a Direct Provision centre, tells us about how he was stabbed and knocked unconscious during the attack that ended in the murder of his parents by political rivals in India. He pleads with Taoiseach, Micheal Martin, to honour his promise to help him and he asks poignantly "what is my crime?"
We have to do better than this. Please email and tag the Taoiseach and Minister Roderic O'Gorman #LetNadimStay.
The tortoise shack needs your help to continue having these conversations. Join us at patreon.com/tortoiseshack
<< Back To The Echo Chamber Podcast
Podcast: Play in new window | Download (Duration: 25:00 — 21.2MB) | Embed
Subscribe: Apple Podcasts | Google Podcasts | Spotify | Email | RSS
Podcast (echochamber): Play in new window | Download (Duration: 25:00 — 21.2MB) | Embed
Subscribe: Apple Podcasts | Google Podcasts | Spotify | Email | RSS | More