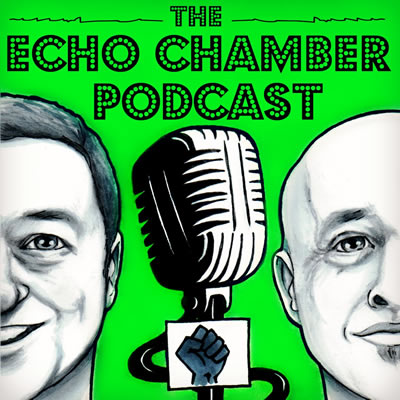 It was a pleasure to be joined by Camilla Fitzsimons and Sinead Kennedy who are the people behind the new book, Repealed Ireland's Unfinished Fight for Reproductive Rights.
The book traces the history of the origins of the Eighth Amendment, which was drawn up in fear of a tide of liberal reforms across Europe. It draws out the lessons learned from the groundbreaking campaign in 2018, which was the culmination of a 35-year-long reproductive rights movement and an inspiring example of modern grassroots activism. It tells the story of the 'Repeal' campaign through the lens of the activists who are still fighting in a movement that is only just beginning.
You can get it HERE
Enter code TORTOISESHACK for 40% off!
Join us at patreon.com/tortoiseshack
<< Back To The Echo Chamber Podcast
Podcast: Play in new window | Download (Duration: 34:20 — 31.1MB) | Embed
Subscribe: Apple Podcasts | Google Podcasts | Spotify | Stitcher | Email | RSS
Podcast (echochamber): Play in new window | Download (Duration: 34:20 — 31.1MB) | Embed
Subscribe: Apple Podcasts | Google Podcasts | Spotify | Email | RSS | More