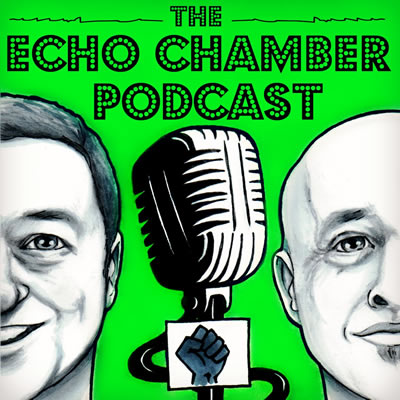 It was a great pleasure to be joined on the tortoise shack by comedian, online sketch creator and satirist, Matt Green.
(If you don't know him you're in for a treat: @mattgreencomedy)
Matt talks about how his standup comedy is very different to his social media sketches and how finding his audience online has helped him creatively in both mediums. He talks British politics, culture wars, satire in the era of buffoonery and much more.
It's no secret that I am a fan of his stuff. So this was a treat. I hope you agree.
Join us now at patreon.com/tortoiseshack
<< Back To The Echo Chamber Podcast
Podcast (echochamber): Play in new window | Download (Duration: 42:05 — 26.3MB) | Embed
Subscribe: Apple Podcasts | Google Podcasts | Spotify | Email | RSS | More