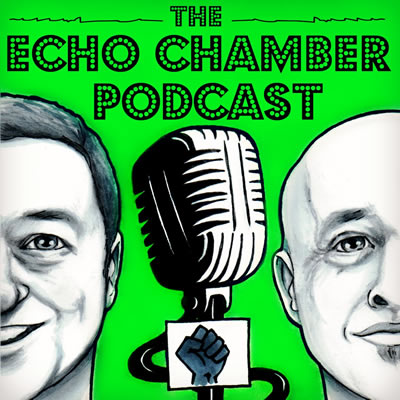 It was a great pleasure to be joined in the tortoise shack by Dr Arsalan Shahid. We discuss how he came from Pakistan to Ireland in 2016, had to give up his ambition to become a surgeon because of our non-training of immigrant doctors, was married in early 2020 and how now, after an earlier miscarriage, he and his lovely wife Namra Javed are due their first child any day now. All of this would be a time for celebration except the Irish state has refused a visa to Namra's mother a 3 month visa to help them after the birth of the baby. This is a cruel and ludicrous situation and we're urging you all to ask Minister Helen McEntee to intervene here.
Join us at patreon.com/tortoiseshack
Note: The Sunday Special is live for members from 12 and will be on the patreon feed shortly afterwards.
Podcast (echochamber): Play in new window | Download (Duration: 27:49 — 15.6MB) | Embed
Subscribe: Apple Podcasts | Google Podcasts | Spotify | Email | RSS | More
Podcast (policed): Play in new window | Download (Duration: 27:49 — 15.6MB) | Embed
Subscribe: Apple Podcasts | Google Podcasts | Email | RSS | More