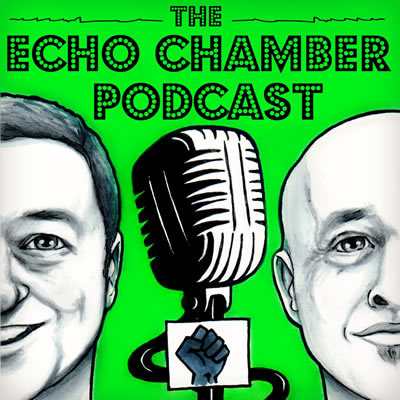 We had discussed marking our 500th episode in some sort of BIG show, but as we were always the no frills podcast, we decided it was best to do what we set out to do 499 episodes ago – covering topics that need more time than a 4 minute radio piece.
So it was a great pleasure to be joined by both Majo Rivas and Conor Reddy to share their views and expertise on what is happening across the world with vaccine hoarding. This is a global pandemic and we need to act globally.
Majo shares her family story and tells poignantly of how it has impacted them and Conor talks about why science needs to be liberated from the profit motive. This is both an emotional and fact filled podcast. It really was one of my favourites.
Sign the petition below. Say not in my name.
Majo's article HERE
Petition HERE
Support this podcast and help us keep going for the next 500 by becoming a member at patreon.com/tortoiseshack
<< Back To The Echo Chamber Podcast
Podcast (echochamber): Play in new window | Download (Duration: 45:29 — 44.7MB) | Embed
Subscribe: Apple Podcasts | Google Podcasts | Spotify | Email | RSS | More