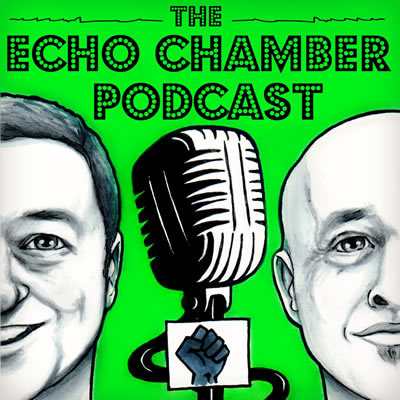 No matter what way you look at it, the class of 2020 got a raw deal. To discuss this and a lot more we are joined by the President of the Union of Students in Ireland, Lorna Fitzpatrick. We ask what the college experience looks like in a Covid-19 world. Lorna outlines the challenges facing both students and faculty as the grapple with accommodation, remote learning, online portals and the loss of that social interaction that is a cornerstone of a young persons development.
For more information see: https://usi.ie/usi-news/usi-publishes-views-on-higher-education-delivery-for-rest-of-semester-one/
Artwork by @Ciaraioch, prints avialable at ciaraioch.com. Music by Alan Maguire and David O'Doherty.
Join us: patreon.com/tortoiseshack
<< Back To The Echo Chamber Podcast
Podcast (echochamber): Play in new window | Download (Duration: 31:09 — 14.3MB) | Embed
Subscribe: Apple Podcasts | Google Podcasts | Spotify | Email | RSS | More