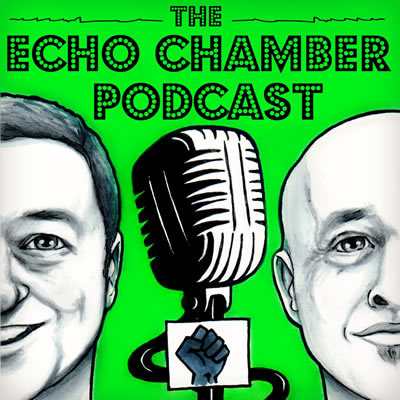 We regularly record short podcasts for our members. This was meant to be one of them, but if you've seen much of the recent social media reaction to what looks a lot like a mainstream attempt to import UK Culture Wars, that specifically focus on Trans Rights, into Ireland, you'd know why we put this out everywhere.
We were delighted to be joined by Lilith Carroll, who describes herself as a Genderqueer Trans Woman and is the National Community Development Officer with the Transgender Equality Network of Ireland (TENI), to put this all into perspective. It was great to hear from a woman who this debate directly impacts and talk about the need genuine needs of Trans people. We discuss the worrying discourse, the need for bodily autonomy, what allies should be doing and what Lilith does for fun when she's not justifying her existence.
Nothing about us, without us.
Support the tortoise shack by becoming a member at: patreon.com/tortoiseshack
<< Back To The Echo Chamber Podcast
Podcast (echochamber): Play in new window | Download (Duration: 21:38 — 19.8MB) | Embed
Subscribe: Apple Podcasts | Google Podcasts | Spotify | Email | RSS | More