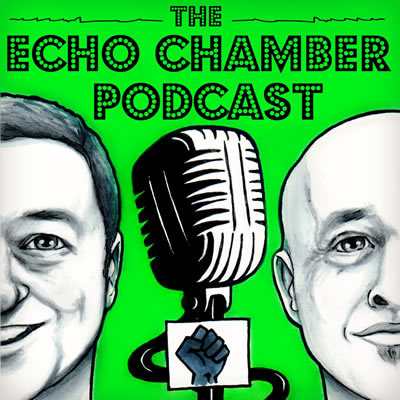 It has been a tumultuous few days for the Green Party. CETA (Comprehensive Economic Trade Agreement) has caused a rift and with the party leadership seemingly intent on ratifying a deal they strenuously opposed only a few months ago, we were joined by Green Party MEP, Ciarán Cuffe to talk all about it. We discuss the deal, the way it has been handled and his own feelings on it. We talk about the Greens in government and the price of power. We also discuss the flawed Climate Action Bill, the Green New Deal for Europe and an upbeat Ciarán shares his views on the EU in 2020 and what he wants to see achieved in 2021.
Speaking of 2021, we want to continue you to bring you these conversations, but we need your help to do so. Please go to: patreon.com/tortoiseshack and see if there's something that you can get behind.
Get well soon, Martin.
Artwork by @Ciaraioch see ciaraioch.com. Music by Alan Maguire and David O'Doherty!
<< Back To The Echo Chamber Podcast
Podcast: Play in new window | Download (Duration: 42:07 — 38.6MB) | Embed
Subscribe: Apple Podcasts | Google Podcasts | Spotify | Stitcher | Email | RSS
Podcast (echochamber): Play in new window | Download (Duration: 42:07 — 38.6MB) | Embed
Subscribe: Apple Podcasts | Google Podcasts | Spotify | Email | RSS | More