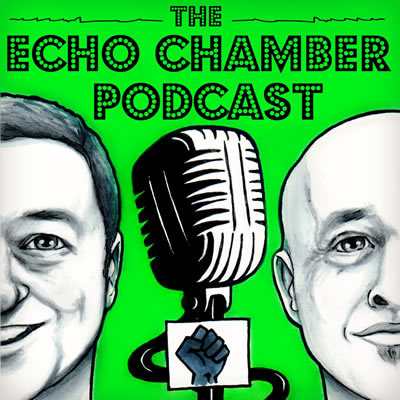 Martin still isn't great. But he wasn't going to miss chatting with one of our favourite people, Professor Emeritus of Economics, P.J Drudy.
P.J was lecturing in economics in Cambridge in the 70's and Trinity College Dublin later. He talks to us about the need for a move away from the failed Thatcherite economics and how the growth of an economy needs to be measured in the health and well-being of the society and not in headline numbers.
As always with P.J, we talk housing and he discusses the situation around Traveller accommodation and housing for people with disabilities. Finally we talk about how we change the orthodoxy and with it ally fears of future austerity.
We were talking a little bit before the podcast started and I've left a bit in because Martin reveals a hidden talent and I think everyone should know about it!
Thanks to everyone for listening in 2020 and please consider supporting us to keep going in 2021: patreon.com/tortoiseshack
<< Back To The Echo Chamber Podcast
Podcast (echochamber): Play in new window | Download (Duration: 42:28 — 38.9MB) | Embed
Subscribe: Apple Podcasts | Google Podcasts | Spotify | Email | RSS | More