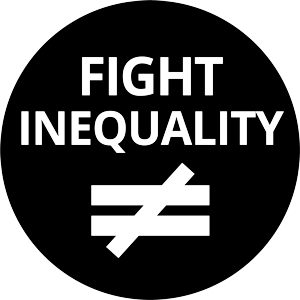 This Reboot Republic is the second in partnership with the Fight Inequality Alliance – A global movement organising global protests against inequality to coincide with the global elite annual Davos meeting (this year being held online) from the 23rd to 30th January. We are joined today by three inspiring inequality activists from across the world including:
Antonia Wanjiku Musunga, National Coordinator for Kenya Fight Inequality Alliance. She is an unapologetic intersectional feminist who is passionate about the protection of human rights, gender equality, social justice, inclusion, governance and development.
Jeea Chadha, who is a youth activist in the UK. She is a student and also works with the Equality Trust – a UK organisation that tackles entrenched inequalities.
Anjela Taneja, leader the Fight Inequality Alliance in India. She is an education activist and one of the founder members of the Right To Education Forum, India's biggest education network.
They outline the harsh reality of inequality in their respective countries, how the COVID 19 pandemic has exacerbated that inequality, issues around education, the digital divide, the rise in corporate wealth, health inequalities and poverty, and set out the solutions, and what citizens can do to challenge and change inequality. The Podcast ends with an inspiring new song from the The Fight Inequality Alliance Zambia called 'It's Not Fair'.
Check out FightInequality.org and please support this podcast by joining us at: patreon.com/tortoiseshack
<< Back To The Reboot Republic Podcast
Podcast: Play in new window | Download (Duration: 48:02 — 38.5MB) | Embed
Subscribe: Apple Podcasts | Google Podcasts | Spotify | Email | RSS