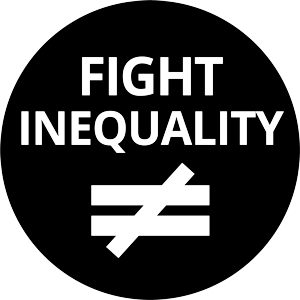 In this the third of the special Reboot Republic Podcasts in partnership with the Fight Inequality Alliance – a global movement campaigning to achieve a just, equal and sustainable world, I am joined by Jenny Ricks, the Global Convenor of the Fight Inequality Alliance. We discuss the Oxfam Inequality Virus Report, about how COVID has supercharged inequality, with the wealthy engaged in pandemic profiteering. Jenny outlines the reasons why extreme inequality has worsened and the extent of inequality.
We look at the solutions in the Peoples Recovery Plan proposed by the Fight Inequality Alliance. We also discuss power and empowerment, finding hope, and joining our anger together into hope and solidarity. Another way forward is possible and necessary.
This is usually the week that the global elite meet in Davos in Switzerland but this year because of the pandemic it is being held online. However, the Fight Inequality Alliance as part of its global week of action undertook a bold action when it projected this message from young activists, onto the empty conference centre in Davos which you can hear at the start of the podcast.
Jenny outlines what you can do to take action during this week on inequality.
You can listen back to the previous podcasts on Fighting Inequality Global Voice for Change with our first one with activists from South Africa, Zambia and Mexico and our second one with activists from the UK, India and Kenya. In previous podcasts you can find also interviews with inequality experts such as Ben Philips author of How to Fight Inequality and Richard Wilkinson, author of the Spirit Level.
See: fightinequality.org
And please help us keep the mics on: patreon.com/tortoiseshack
<< Back To The Reboot Republic Podcast
Podcast: Play in new window | Download (Duration: 44:28 — 35.6MB) | Embed
Subscribe: Apple Podcasts | Google Podcasts | Spotify | Email | RSS
Podcast (echochamber): Play in new window | Download (Duration: 44:28 — 35.6MB) | Embed
Subscribe: Apple Podcasts | Google Podcasts | Spotify | Email | RSS | More