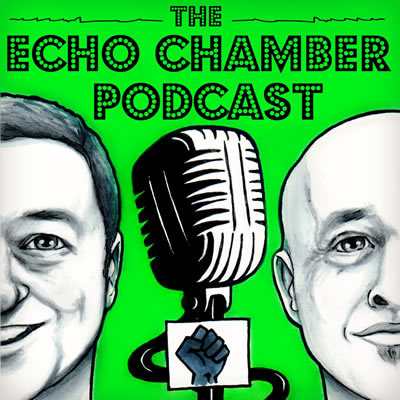 We were delighted to be joined on the podcast by activist, campaigner and good friend of The Tortoise Shack, Izzy Kamikaze, to discuss the events on the streets of Dublin last weekend which left her bleeding but unbowed.
Izzy talks us through how the events happened, who was in attendance and her and Mo's interactions with the "protesters" and the many, many Gardai that were there.
Tony had some technical issues with his recording equipment, but luckily Dr Vicky Conway of the Policed Podcast was at hand to join the conversation. This is a worrying time, but we need to call it out. We're with Izzy.
To hear the full interview and support all our podcasts please join us at: patreon.com/tortoiseshack
<< Back To The Echo Chamber Podcast
Podcast: Play in new window | Download (Duration: 42:02 — 19.2MB) | Embed
Subscribe: Apple Podcasts | Google Podcasts | Spotify | Stitcher | Email | RSS
Podcast (echochamber): Play in new window | Download (Duration: 42:02 — 19.2MB) | Embed
Subscribe: Apple Podcasts | Google Podcasts | Spotify | Email | RSS | More