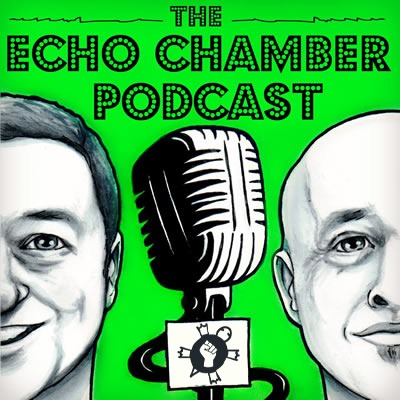 Please join us at patreon.com/tortoiseshack
As the world watched the incompetent Wagner coup fall apart, we were also trashing around for insights on what it all meant. One person who preached caution and less hyperbole was Economics Professor, Russian-Irish man and tortoise shack regular, Constantin Gurdgiev.
He rejoins us to talk about the implications for Putin, Wagner "CEO" Yevgeni Progozhin, Ukraine and the rest of us. He explains the Kremlin power dynamics, the rise of Progozhin from hotdog salesman to mercenary army war criminal and who needs to stay away from tall buildings. Then we dive into what systemic corruption does to the concept of accountability via the lens of both the incompetent coup and RTE's week from hell.
Limited Tickets for July 20th:https://www.eventbrite.ie/e/tortoise-shack-live-tickets-632859177837
The sinking of the Adriana podcast with Greece-based Giovanni Fontana is out now:https://www.patreon.com/posts/patron-exclusive-85091529
Podcast (echochamber): Play in new window | Download (Duration: 46:55 — 32.8MB) | Embed
Subscribe: Apple Podcasts | Google Podcasts | Spotify | Email | RSS | More